USMLE หรือ The United States Medical Licensing Examination ที่หลายคนเรียกสั้นๆ ว่า "ยูสไมล์" คือการสอบเพื่อให้ได้ใบประกอบโรคศิลป์ที่จะทำงานในประเทศสหรัฐอเมริกา การสอบประกอบไปด้วย 3 ส่วน ได้แก่ USMLE step1, step2CK, step2CS(CSA), step3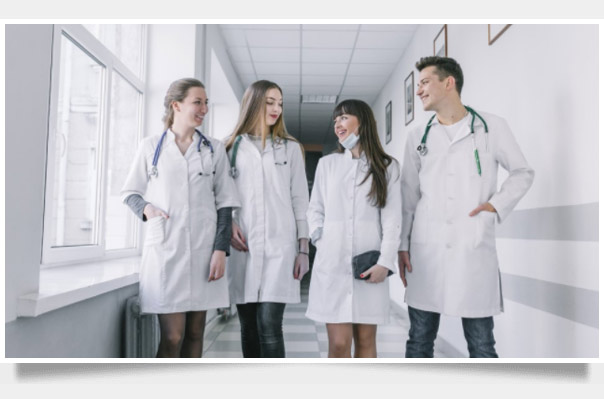 Faculty of Medicine, University of Debrecen ประเทศฮังการี ได้จัดคอร์สติวสด USMLE step 1 ซึ่งสอนโดยคณาจารย์จาก KAPLAN ประเทศสหรัฐอเมริกา ระยะเวลาเรียน 7 สัปดาห์ เหมาะสำหรับนักศึกษาแพทย์ที่ต้องการไปศึกษาต่อเฉพาะทางประเทศสหรัฐอเมริกา โดยมหาวิทยาลัยเปิดรับสมัครนักศึกษาแพทย์จากทั่วโลกเพื่อเข้าติวในคอร์สดังกล่าว
Live Lecture Dates :
     June-August ของทุกปี (7 weeks)
Step 1 Lecture topics
Pathology
Pharmacology
Physiology
Behavioral Science
Anatomy
Microbiology
Immunology
Medical Genetics
Biochemistry
Live Materials Includes 
7 volumes of Lecture Notes
1 USMLE Diagnostic Test
9 USMLE Subject-based Assessment Test (one per subject)
Full-length USMLE Step 1 Simulated Exam
USMLE Step 1 Qbank, which includes over 2,200 practice questions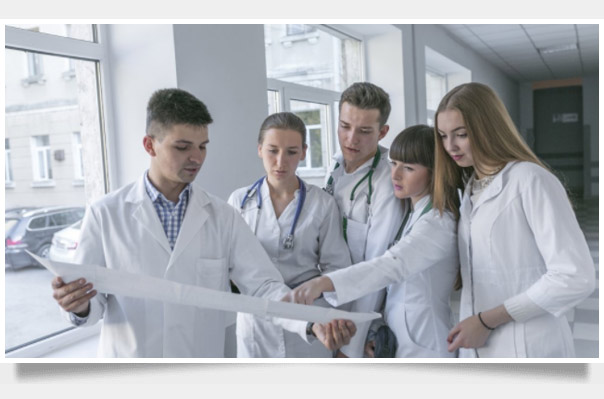 Online Materials Includes :
4 months of unlimited access to Step 1 on demand content including:

Online syllabus with diagnostic, midterm, final exam, and simulated exams
Online on demand basic science lectures
Online quizzes with full explanations and performance summary

4 months of access to Step 1 QBank (online question banks) that provide 3,000+ Step 1 practice questions, full explanations and performance summary
Why Prep in Hungary?
Learn from our Expert US Faculty:
     We book our expert faculty from the US and fly them to Hungary for the course, so you can be assured that you will receive the same high standard of teaching.
Comprehensive Review
     Our Live Prep course is our most comprehensive option, offering 7 weeks of live lectures, with the option to add on 4 months of On Demand access for ongoing content review. You will be fully prepared for test day!
Student Experience
     You will be part of the student cohort that makes up this course. Many social events and day trips often take place, as well as advice and a network of students to prepare with - so you can be sure that you will not only feel prepared but also enjoy your time in Hungary!
Visa Requirements
    The visa requirements to study in Hungary are not as strict as in the US. Kaplan and the University will also send you a letter for you to use as proof of study, should you require it. Please note that Hungary is within the E.U., so students joining from within another E.U. country will not require a visa, nor do those from Canada.
Travel Europe
    Take the opportunity to explore Europe! Many of our students choose to visit some of Europe's greatest cities, such as Budapest, Prague, Berlin, Bratislava, and Warsaw, whilst they are on the course (during free time of course!)
Cheaper Accommodation & Cost of Living
    The University provides top quality facilities within their accommodation, providing everything you need throughout your stay. This affordable student accommodation is located on campus, right by the course location! The average cost of accommodation for 7 weeks is of living in Hungary is significantly lower than in the US.
สถาบันเมดโค้ชเป็นผู้ประสานงานคอร์สเรียน วีซ่านักเรียน ประสานงานหอพัก 
รวมถึง บริการรถรับส่งระหว่างสนามบินและหอพัก ณ เมือง Debrecen